Welcome to the "Path to Automation" blog series. This six-part series aims to help your organisation put itself in the position to finally begin tackling the ever-increasing number of requests your agents are dealing with on a day-to-day basis. However, unlike other blog posts, we're not just providing a generic list of items that are frequently automated. We're diving into what items you should automate, starting from the selection point to the final implementation.
The high-level process we will be following can be seen in the below flow diagram: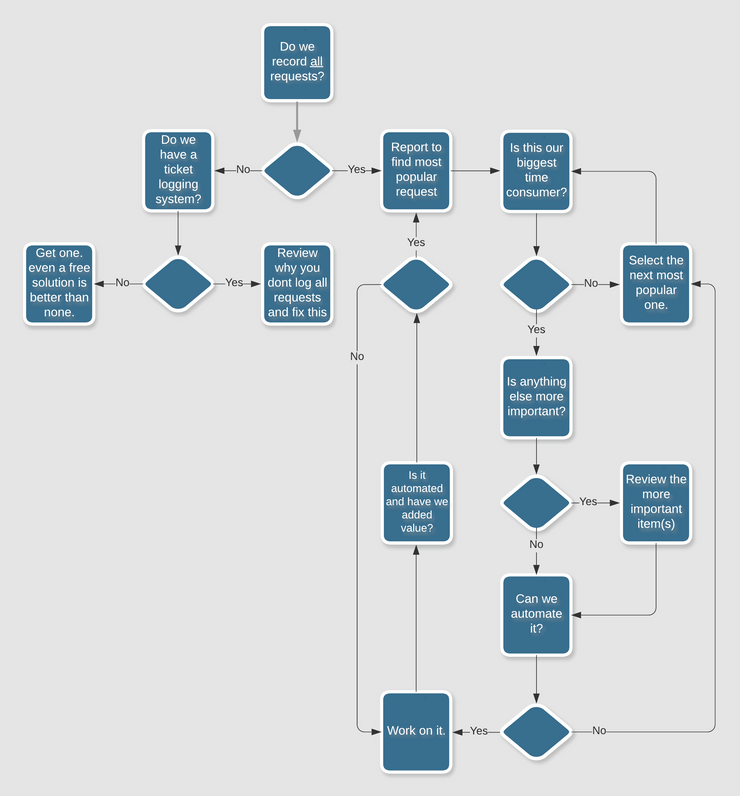 Each of the six parts of the series will deep-dive into the key stages and cover everything you need to know to begin your automation journey.
Series:
The "best" requests to automate.
What is automation, and where do we start?
We've started. Now what?
Is time saved our only consideration?
We've picked one. What do we do next?
It's automated. What's next?