The Service Management Virtual Agent
kia Virtual Agent is the colleague you've been looking for.
Working with your existing Service Management solutions, kia lets your employees and customers interact with your support services from their familiar Teams, Slack or web chat channels without utilising the valuable time of your support staff.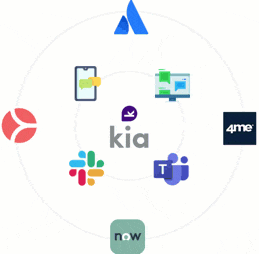 Our kia Agent comes packed with features straight out of the box
Seamless Integration Into Your Stack
kia currently integrates with a number of IT Service Management tools; ServiceNow, Cherwell, Jira and 4me.
kia even integrates with multiple tools in the same instance, integrating with all the systems it needs to, to provide a seamless experience for your employees or customers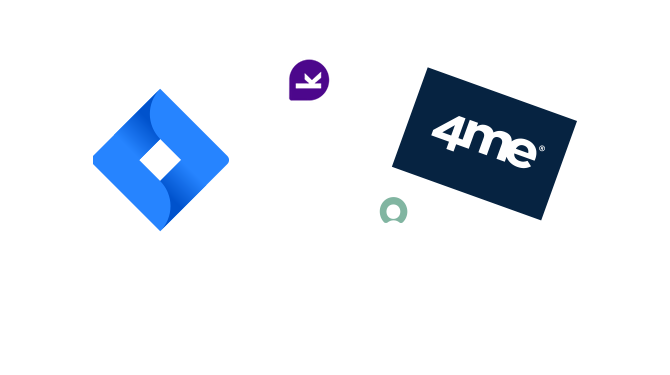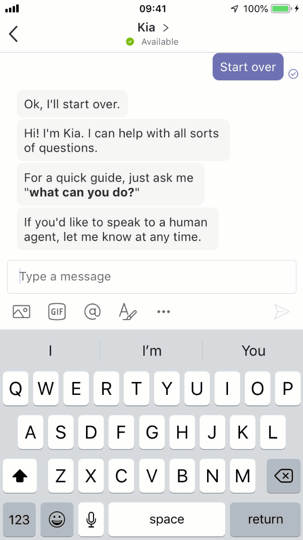 kia is always learning from the constantly evolving topics of conversation it engages in.
Natural Language Processing
No need for 'Chatbot'-style pre-programmed trigger phrases. kia recognises and learns natural language.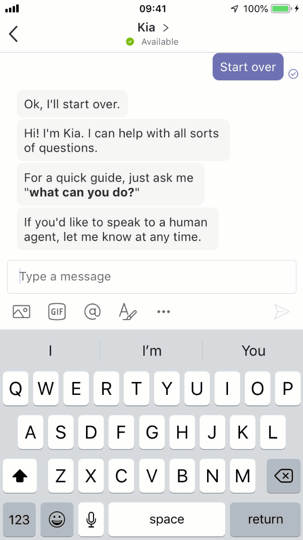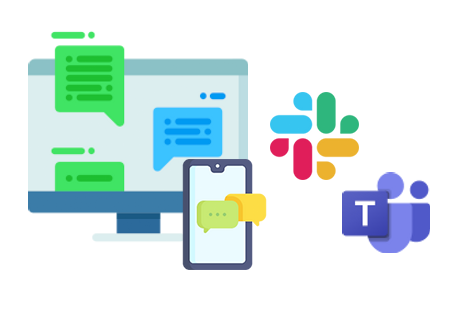 Connect to where your employees and customers already are. kia can be embedded into your portal and is natively available through Teams and Slack. Ensuring 24×7 support wherever it may be needed.
kia supports multiple languages, currently including; English, French, German, Italian, Japanese, Portuguese and many more.
The powerful reporting options allow you to be in control of how kia is performing for you.
Built by Service Management experts, kia includes dozens of topics from querying payroll, knowledge search, requesting status updates, service status information and even adding individuals to an outage, all while fully integrated into your Service Management toolsets.
Now that you understand the key features of the kia Agent it's easy to see the benefits on what it'll bring to your business.
Provide better self-service. Help customers and employees get what they need quickly with always-on, omni-channel experiences.
Enable service owners to deliver and refine AI capabilities fast–without data science expertise.
Every chat managed by kia is the most cost effective way of interacting with employee's or customers across the widest range of subjects.
Leverage Existing Toolsets
Existing tools such as Teams and Slack provide the user experience with no need to deploy a new application-specific Virtual Agent.
Deflect tickets, reduce call volumes, and automate common requests to deliver great service experiences.
Available 24x7x365 kia can provide answers to employee's and customers, now your Service Teams are never closed.
Still undecided? We have created a frequently asked questions section below. If you require any further assistance then please do not hesitate to contact us.
If you have any questions not answered above, or to find out more about how our kia Agent can help you deliver on your business goals, get in touch now for a free consultation with no obligation.